Widernet Communications
www.widernet.co.uk
---

Widernet is the parent company of Christian Connection and Events for Christians, and needed a simple online presence in order to provide a point of reference for visitors to those sites. Fingermouse developed the Widernet logo and a basic single-page website. Here the logo is shown with graded edges which gives the illusion of a wider lower half, even though the lines themselves are purely vertical.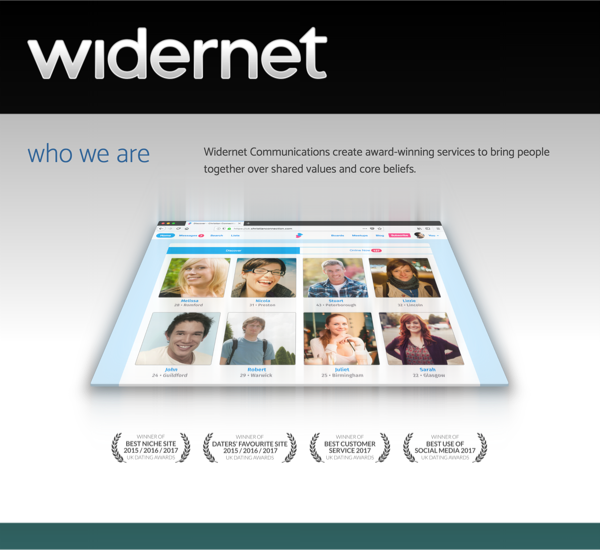 A more toned-down logo is used on the site itself. One of the very few single-page websites built by Fingermouse, this site nevertheless has some interesting features that many visitors may miss at first glance. The graded backgrounds used throughout the site are pure CSS and generated by the browser on the fly, and as you scroll down the page the gradients do not move, so the darkest portion of the background is always where the visitor is likely to be reading.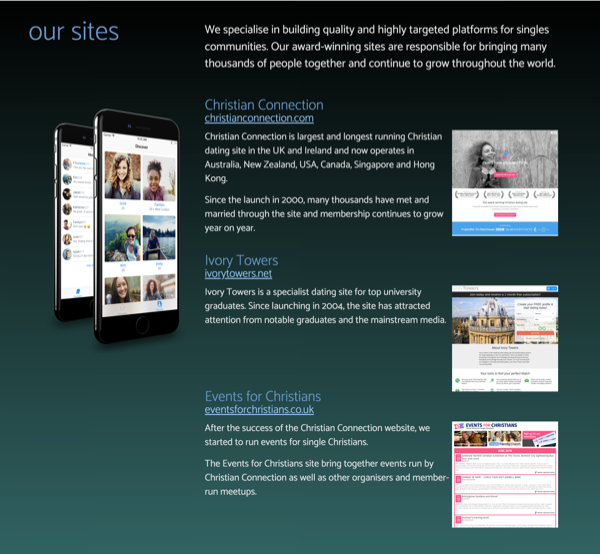 Further down the page, as the colours change in response to scrolling, the app graphics fade in from the side in order to provide a sense of movement. This fading behaviour is disabled for mobile devices where resources may be more limited and the layout needs to adjust to a smaller screen.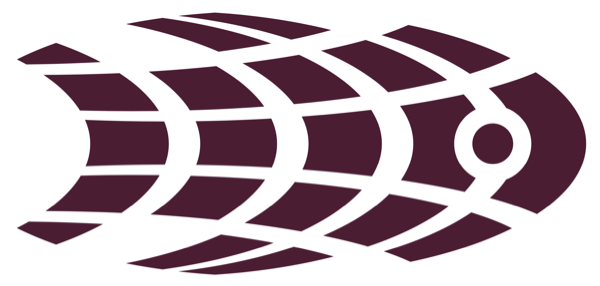 There is also a fish logo which represents Widernet, although this is used sparingly and only appears on site footers and in printed letterheads, cards etc. The logo is a quickly identifiable icon, but in many cases, the wordmark is used in preference.