Christian Connection
www.christianconnection.com
---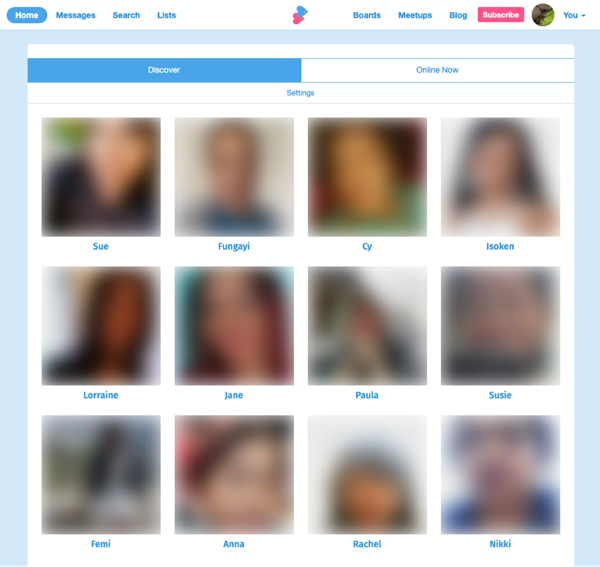 Christian Connection is the largest Christian dating site in the UK, winner of multiple awards and is expanding worldwide. The site has always been a technology front-runner and Fingermouse has been involved since 1999. (Photos blurred for privacy in the screenshot)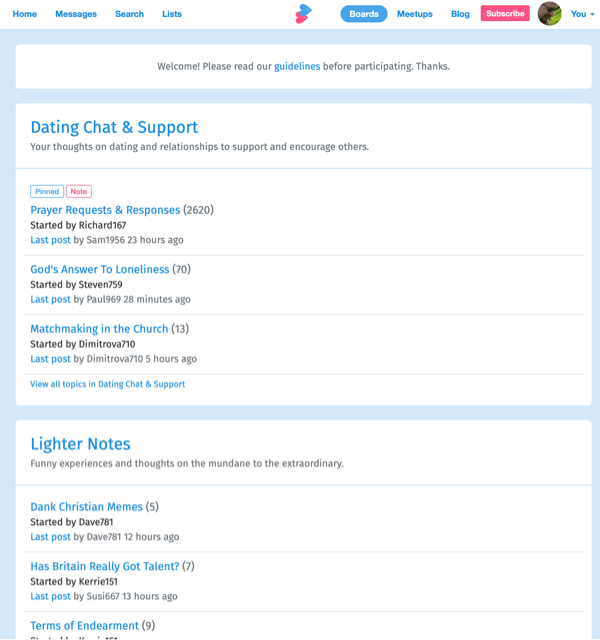 The discussion boards are an important part of the site and Fingermouse built a customised boards system specifically for the updated website. Originally built on PHP/MySQL the site moved to Ruby on Rails for speed of development and flexibility, and this has allowed it to keep pace with competing secular sites.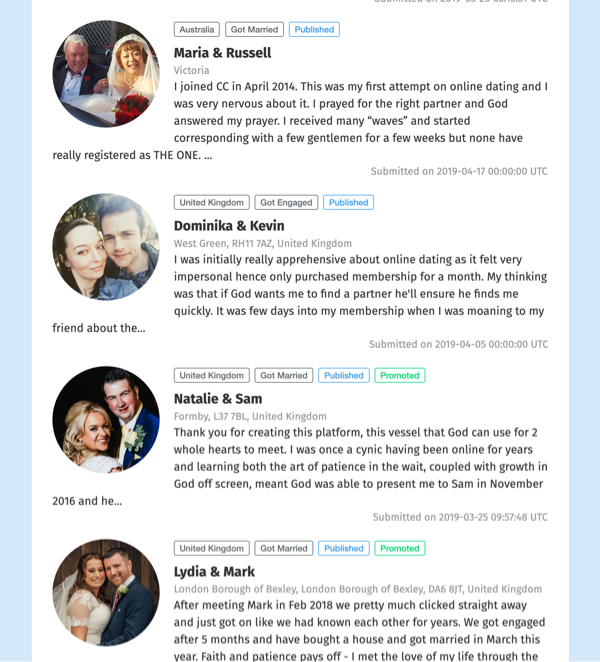 The website is really a collection of purpose-designed applications all working together to bring a complete solution. The latest addition is the Success Stories system, which is a purpose-designed Ruby on Rails app which handles success story submissions from members and makes them available to the rest of the site or other applications via an API.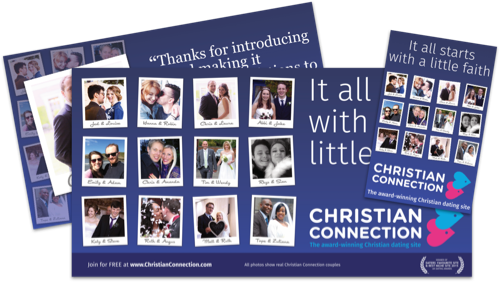 Fingermouse also works on a significant amount of print work for Christian Connection. These graphics were produced for a campaign at the New Wine festival and involved large vinyl banners, full-page programme ads and lanyard tags.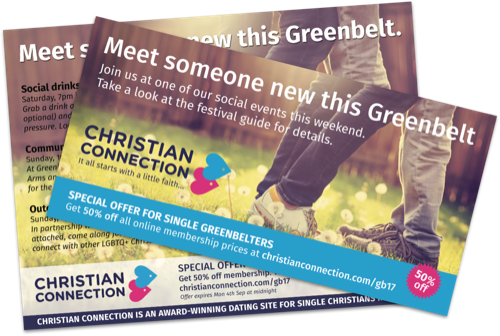 Christian Connection are a long-time partner of the Greenbelt Festival and Fingermouse regularly produces material for display at this yearly event. These designs are for a 4x2m banner and full-page programme ad.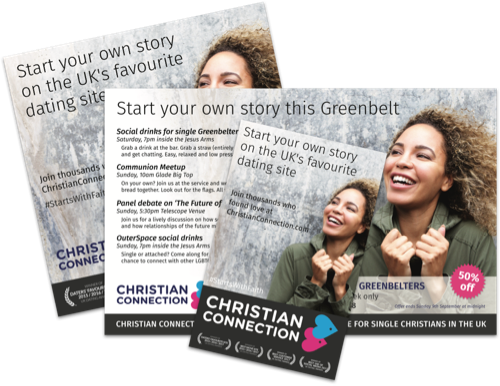 The Greenbelt campaign for the following year followed the design of the website, using the same graphic found on the site's homepage. These designs are for a banner, lanyard insert and full-page programme ad.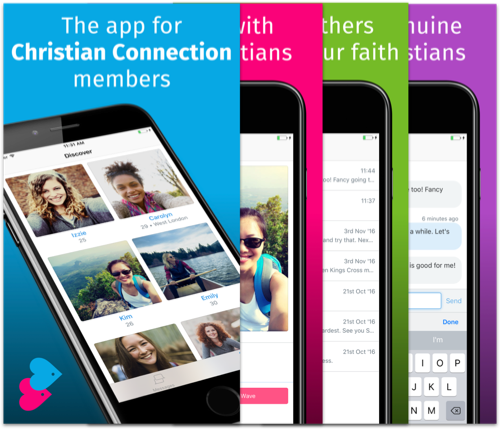 The Christian Connection website is not the only way to access the service. There are now iOS and Android apps available, and Fingermouse developed specific icons and the graphics used in both the App Store and Google Play Store.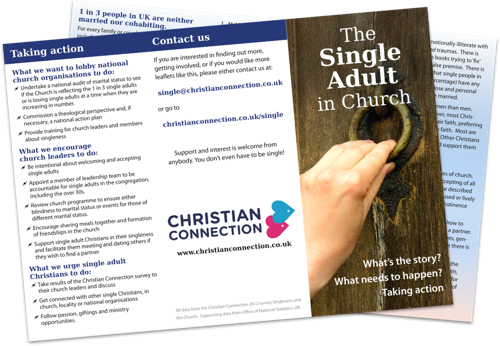 Christian Connection also produced a 'Single Adult' information leaflet, shortly before the creation of the Single Christians organisation. Fingermouse designed and typeset the leaflet, as well as preparing it for professional printing.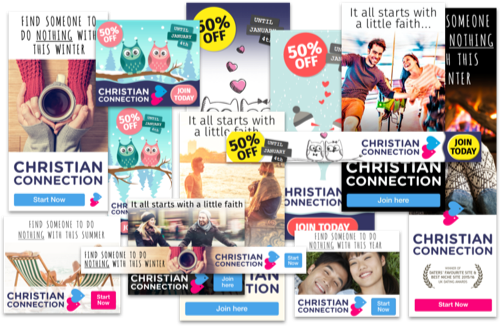 Fingermouse has also produced hundreds of online adverts for Christian Connection, appearing on websites and in search engines. The campaigns have been designed around a central theme each time but many different variations are required for different sizes and shapes. Different campaigns have also been targeted at the Australian market, along with specific ads for Singapore and Hong Kong.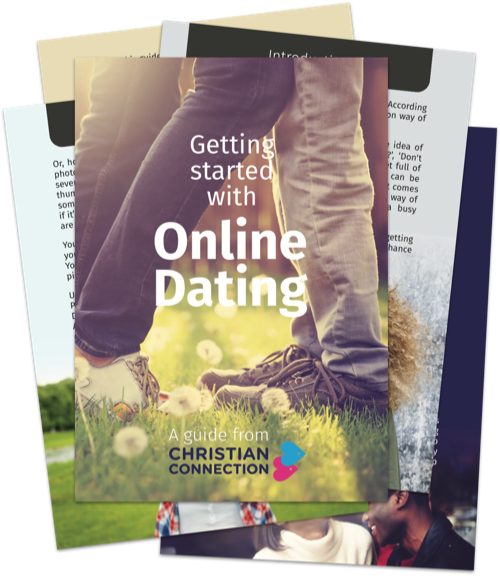 This guide to online dating was initially produced for HTB London and was designed by Fingermouse. The book is now in its third revision and the scope has been widened to be handed out at various events or used as a resource by other churches or organisations.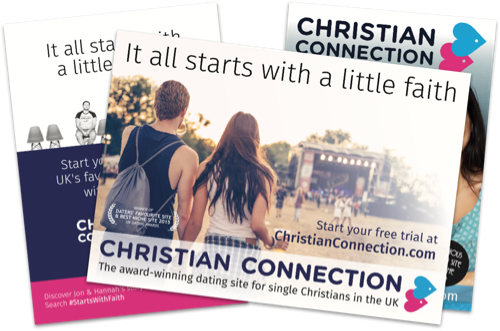 Various ad campaigns have been used across the UK and around the world, and Fingermouse has been involved in the design and production of a wide variety of materials and products.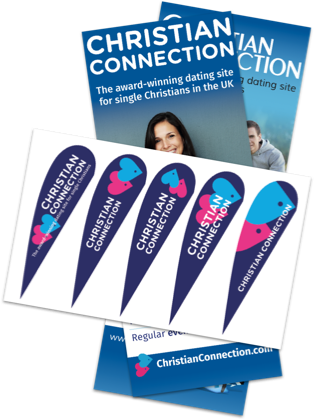 Fingermouse also designs larger banners and flags for Christian Connection, along with floor-standing roller banners and display materials.