Farnsfield
Farnsfield Village projects
---

Fingermouse redesigned the 'Babies and Toddlers' logo for the local Farnsfield toddler group, and also used the same logo in a slightly altered form for the parent pre-school organisation. This graphic has been used on all printed materials, pre-school uniforms and also online.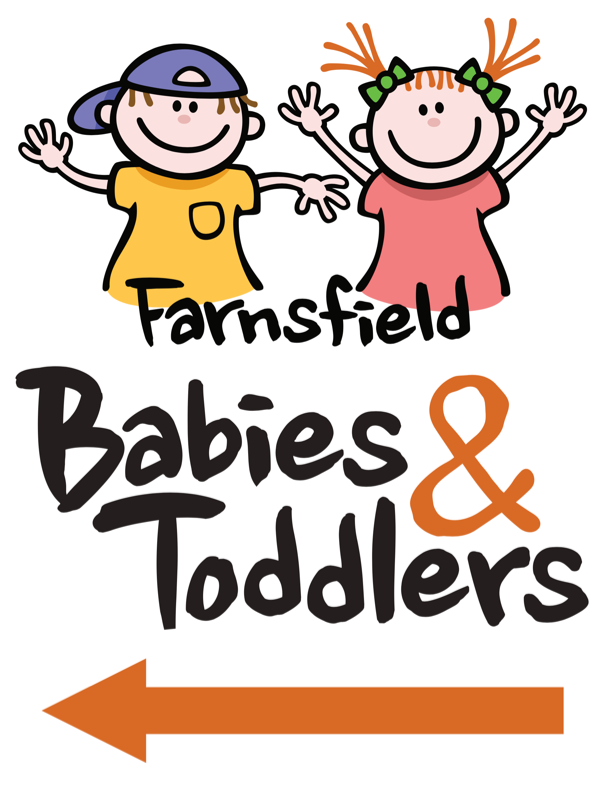 This metal sign directs people towards the entrance to the toddler group and is a permanent fixture. A similar metal sign is used on the pre-school gate and is designed to be clear and attractive. The choice of metal was made in order to be as hard-wearing as possible, particularly as these are permanent external features.

This vinyl banner was produced for the pre-school when it attained its Ofsted 'Good' rating. The banner was meant as a temporary fixture but ended up being a fairly long-term external feature.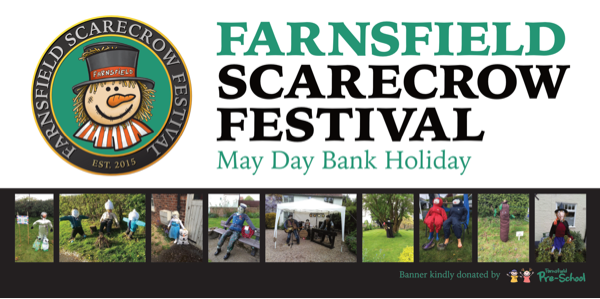 The Scarecrow Festival is a yearly event held every May in Farnsfield, and Fingermouse designed a large banner to be displayed in the village. Fingermouse also designed a festival logo and other materials to be used both in print and online.