Single Christians
www.singlefriendlychurch.com
---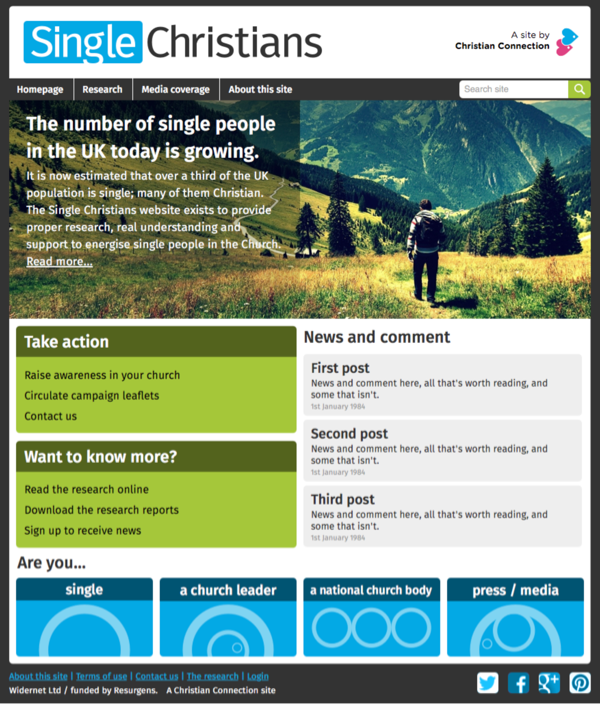 The Single Christians website has gone through a number of changes since it was first developed, and it has now been rebranded as Single Friendly Church, with Single Christians being the parent organisation. This mockup shows the site as it was originally developed by Fingermouse, with some dummy content but a basic layout showing where different elements would be placed and how colours would be used. This mockup was used to build the final site structure and create the templates which integrated with the back-end code.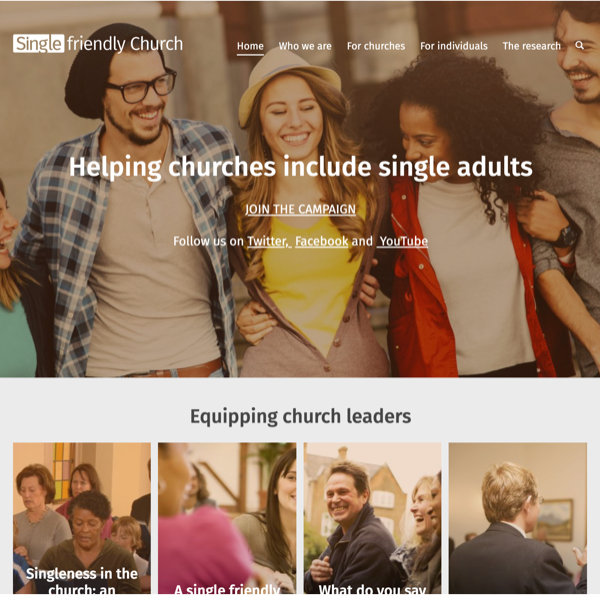 The new Single Friendly Church website uses a logo derived from the Fingermouse-designed Single Christians logo and features large imagery, which is also used in SFC printed materials and on social media. This website is based on a standard commercially-available template and is focused on specific content.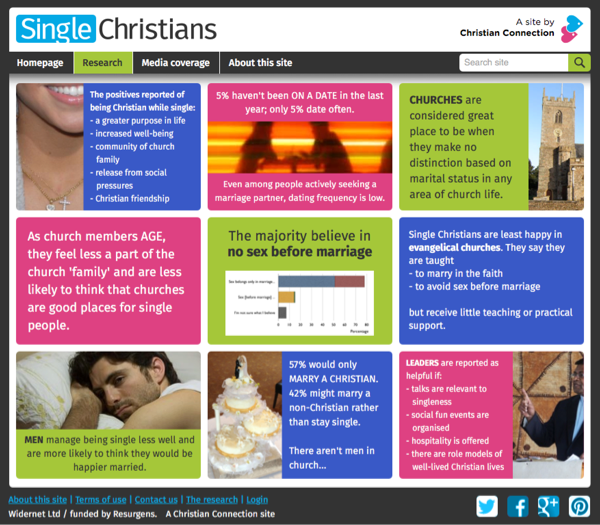 The original purpose of the Single Christians website was to highlight the original research carried out by Christian Connection and Dr David Pullinger. The research back-end was extensively data-driven and interactive, with many charts and graphs explaining the research results. This introductory page highlighted some of the key findings and linked to specific points in the data. The panels were regularly updated with new content and kept up-to-date as other content changed and further research was carried out.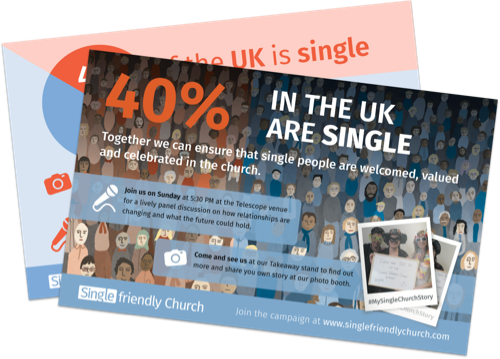 This is some of the printed material that Fingermouse has worked on for Single Christians / Single Friendly Church. These leaflets were handed out at festivals, where some of the SFC team were available to talk through details of research and resources available. The graphics used were all drawn from scratch by Fingermouse, including the large crowd of people which was also used on banners and other materials.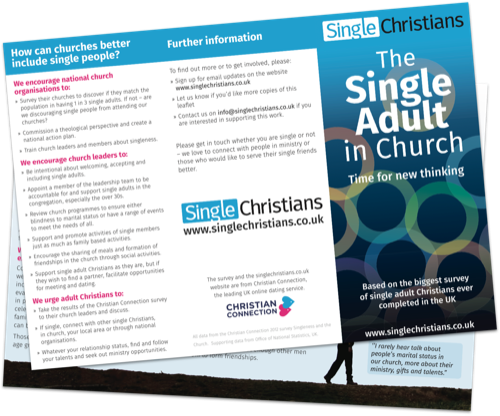 This Single Adult leaflet was a development based on the earlier leaflet produced by Fingermouse for Christian Connection . Much of the content was taken from the original leaflet but here a completely different design was used, along with changes to the layout and the overall branding. These leaflets were sent in large numbers to organisations around the country and provide information on the resources provided by Single Christians / SFC.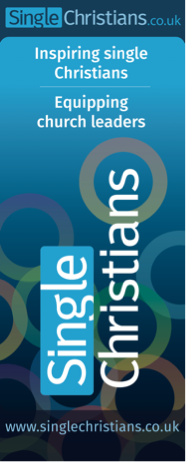 When Single Christians was first created as an organisation, a number of presentations were made to different organisations and individuals. This roll-up banner is an example of the presentation materials that Fingermouse produced, along with leaflets, flyers and cards. These materials helped to create a strong brand and attract a number of partner organisations and patrons.